but I triple dip!!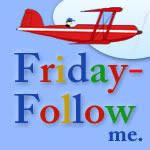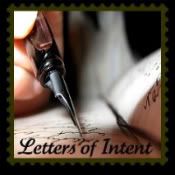 *If you Google
m

énage

à

trois
, don't click on anything except W

ikipedia

. Just sayin'. That was the name of this post, but it didn't work with my font so I changed it.
*I did a little retail therapy this week & wanted to share with you 2 of my most favorite buys.
Mini market totes for Sass & her

BFF's

birthday (now Baby Girl wants one), similar to this-
and these cute "boxer" shorts from
Malabar Bay
except mine are a different pink & green print. (They wouldn't let me find the actual print either. Apparently these people don't know I'm giving them free advertisement!)
*If we're friends on

FB

, then you know that me & my friend, Amy C. took our children (her 2 boys & my 3+ Sass's friend) to see Toy Story 3. $70 later, that's right SEVENTY dollars for 5 people to see a matinee movie & not even the 3D version, as the boy employee was helping me to our seats with my $35 worth of popcorn & drinks (not a steak dinner) I discovered I didn't get straws for the

littles

& he offered to go get them. When he returned, he handed them to me & just stood there as if waiting for a tip. Really? Dude, I've just paid $70 for a mere 2 hours of entertainment for these children. You're NOT getting a tip. Can you believe that?
*And some of you may remember the story of Bo's pillow, if not here's a
recap
. So during the part *SPOILER ALERT* where the toys are about to get "fired" or rather burnt up, Bo freaked out & hollered, "Is that what happened to my pillow?" I about peed in my pants. Then he informed me it wasn't funny. I thought it was.
*I'm having some major issues with the fact that my children are physically fighting over which song to listen to on the Vacation Bible School CD. They are total hypocrites!
*Tomorrow this the annual 4th of July BBQ/ Pool Party. At this event will be most of the people from Beach Week 2010 plus some, so I can assure you I will be totally Preppy Redneck all the way!
*Now for the
Letter of Intent
that I have been meaning to write for quite some time & really do need to send to Sam Walton (but isn't he dead).
Why is it that every time I shop at your store I have to ring up my own purchases? I mean, really, you have 20 registers & only open 2 of them. I have been to your store when only 1 register was open. Just because you installed those self check-out things, doesn't mine everybody wants to use them. It's okay when I only have 3 items & the other 2 registers are backed up into the clothing aisle, but when I'm fixing to drop $100 I expect a little more customer service. Do y'all "rollback prices" every time I use the self check-out? Because if that's the case, those 4th of July bowls should have been 10 cents instead of a dollar. Besides think of all that wasted space.
Not a very satisfied customer