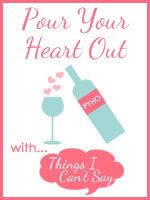 Let me preface this by saying I really love my husband & I'm blessed to have him in my life. We rarely argue & enjoy being a couple. (He reads)
With that being said, he drives me crazy when it comes to money! I know, money is supposed to be the #1 cause of divorce. Personally I don't know anyone that has divorced over money; adultery, immaturity & stupidness maybe, not money.
The reason he irritates me so much is because it's okay for him to spend $2000 on a 4-wheeler (that we don't need) just because it was a good deal & Lord only knows how much on golf clubs but I know it was $679 to Edwin Watts last month. He will only wear Polo t-shirts (Bo is following it his footsteps) & Columbia shorts to

FARM

in. And Tommy Bahama shorts for the golf course. Granted I have nice clothes, but the majority of my everyday clothes came from Target or Old Navy.
As I have said before, he is stuck in the 80s or rather 40s when it comes to money. He is mainly a cash-only person, only uses checks to pay bills (there's no way in hell he would EVER do online banking) & he only likes to use his credit card (yes, only one) for "emergencies" & ordering golf clubs from Edwin Watts.
On a few occasions, he will let me use the sacred plastic, like for ordering clothes, shoes, bookbags for the children & it never fails, he raises hell about how much I spend. Let me just tell you that I am not a shopper & I spend far less money than most of my friends. I don't have a job or source of income so I have to depend on him for every dime. And he fusses all the time & even the migrant workers call me "dinero". But guess who purchases just about EVERYTHING that comes into this house, from birthday gifts for all those parties to freaking toilet paper. ME!
Well yesterday the bill came, and of course, I spent too much money! So he yelled, while I watched TV, & will be withholding certain privileges until further notice & cut up the damn card! Good. That just means we don't have to go to WDW because you can't make reservations with cash.
Tracie from Stir-Fry Awesomeness refers to her husband as Toaster Oven because her momma says husbands are like toaster ovens because every girl thinks she needs to have one then finds out she would have been just fine without it. So from now on, I will refer to Retro as Checkbook because he pays the bills but that's about it including pretty much anything that has to do with the children.
And I've decided I need a job. So if you know anyone that will hire me to do pretty much nothing (or just blog) from 9-12 on Tuesdays, Wednesdays & Thursdays & pay better than my current boss (Checkbook) please let me know.
*All my friends said I'm spoiled, but I do have to listen it every now & then.*