...it is such a pain to tag people in a picture on facebook? How about if I say, 'If you cheer, play football or soccer with my child, look at my pictures'.
...I use so many exclamation points when I write? I don't speak in exclamation points. They should come up with some punctuation for sarcasm.
...my children have such a problem with Jack's Big Music Show? It's just as stupid as all the other shows they watch.
...when I put a Twix in the freezer at 6 & go back to get it at 9, all that's left is the wrapper?
...Bo thinks he can wear his overalls to school 2 days in a row?
...he loves overalls so much?
...he will wear Carhartt Brown, but not khaki? or any other shade of brown for that matter.
...Retro thinks buying Bo Carhartt overalls (not these but similar), the girls new North Face jackets & me Sperry Duck shoes makes up for all his trips? Close, but I'm still planning a Girl's trip in November. and I'm not referring to my girls.
...I know as soon as I get all these summer clothes put up, it will be hot as 10 hells again.
...Renee Zellweger & Bradley Cooper are finally doing a movie together, but it's scary so I won't watch it?
...Snooki is writing a book?
...gay refers to both sexes but lesbian only refers to females? Just curious.
...people are trying to ban children from restaurants & airplanes & texting from cars, but no one is concerned about the most annoying & distracting thing; my children, who think I can tie shoes, read books, serve meals & referee fights all while driving down the road?
Now speaking of my children, here's some more things we've be up to. *Disclaimer: This is also my scrapbook.*
*Bo had his first soccer game Tuesday night. He scored 3 goals; 2 for us, 1 for them. He & my nephew play against each other in the morning. Does anyone remember when Bo tackled him on the pitcher's mound in T-ball?
*Baby Girl & SMF did a little modeling a few weeks ago. You can check out the clothes at Mada Designs & the photography is by Two Chics. Here's a few sneak peeks. I hope she smiled better in the others.
*Here's a few pictures from the Redneck Slip & Slide last Sunday (thanks Mitzi). I may or may not post to ones of me when I get them.
Crazy isn't it?!?
And if this post isn't long enough, I also have a Letter of Intent.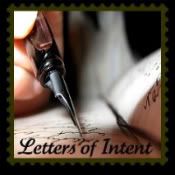 Dear Local PD,
I would like to thank you for your intentions of controlling the crouch rockets motorcycles that like to joyride up & down my highway road at 100 mph, but let me assure you, they are not out & about at 7:30 on a weekday morning.
It's funny how I never see y'all around on weekend afternoons.
Signed,
Momma on the run
If this ain't fragments, I don't know what is.
Happy October!