But first something fun before I get all serious... WORDLESS WEDNESDAY!
Photography by Baby Girl
Now for the deep stuff.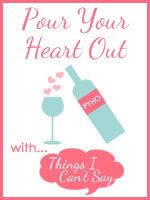 I don't know if y'all have heard about the
South Carolina woman who drowned her children
or not, but when I did, it brought back thoughts of something similar that happened a few years ago.
Here's the back story:
When I was a freshman in high school, there was a group of 5 girls that were pretty popular (think Mean Girls, but nicer) & I was in this group (along with 2 of my current besties). We ruled the 9th grade & had a blast doing it. We were thick as thieves until 2 of the girls had a falling out, over a boy I'm sure. This split our group & over the next couple of years, one of the girls (who I no longer hung out with) started acting stranger & stranger, kind of crazy (not my kind of crazy, crazy, crazy). After high school, I lost all contact with her until 2005.
Then I hear about this...
On the morning of Sunday, July 16, 2005 she drove her 2002 BMW sedan into the Cahaba River near Chace Lake Country Club. After it hit the water it was washed about 300 feet downstream. The water was high and muddy with runoff from recent rains associated with Hurricane Dennis. She escaped the car and screamed for help. Golfers on the nearby course rushed to her aid, but were unable to get to the submerged car. Her children Ashlyn (5) and Bryson (18 months) were found dead, still buckled into the back seat, later that afternoon.
Now I knew she was a little off & maybe into drugs, but this was awful. I know I wouldn't have gotten out of the car without my children.
I sent her an email (or letter, some kind of correspondence) & told her how sorry I was for her loss. I never heard back.
Then this happened...
She was subsequently indicted on two charges of manslaughter. Shelby County prosecutors claimed that her conduct "created a substantial and unjustified risk of death to her children, that she was aware of that risk and that she consciously disregarded it."
I was floored. A girl that had once considered one of my best friends, murdered her children. It brings tears to my eyes as I type this. I understand post-partum depression & mental illness (somewhat), but this was not the girl I was friends with, not the Brandee I knew.
We never heard if she served any time. Or much of anything about her until this...
Skinner died of an overdose of drugs before the case came to trial. Her attorney, Tommy Spina, said it appears the death was unintentional as her prescription for bipolar disorder had recently changed and she left no note. Skinner is interred next to her children in Georgia.
Brandon "Brandee" Leigh Whitaker Skinner (born c. 1975 - died May 14, 2008 in Macon, Georgia) was a mother of two residing on Mountain Laurel Court in Riverchase.
CREDIT
I have my thoughts on this & while I don't want to offend anyone, if you don't feel like you are fit to be a mother, give your children who does. I know this sounds harsh, but kill yourself, not your children. Those babies did not deserve to drown to death strapped into their carseats. I wonder what was going through their minds, especially the 5-year-old, as they were dying. While I did not even know these children & hadn't scene their mother since 1993, this will forever have an effect on me.