If you're new here, by most Fridays my brain is fried so I go over the blogworthy notes I've made all week because I have CRS, which mostly turn into half-baked thoughts or rather Fragments, so that's what I do. And if I'm pissed about something I'll write a letter, which has in the past resulted in free PJs from Target & an attitude from American Girl. Today I'm also listing things that have made me happy this week. And I we're not even talking cocktails or happy pills because that's obvious.
*I do not like cantaloupes. Yuck! Watermelons & honeydew, I'm good with, but cantaloupes make me want to puke. Just thought you needed to know that.
*I love getting free samples in the mail!

Almost as much as good comments.

My cousin-in-law has introduced me to a new site that gives away a free sample of something every day! I am so pumped! It'll be like Christmas in my mailbox!
*Kate at Surrounded by Penises posted this & I'm totally stealing it because it's too funny & my kids keep asking to see it! BTW, Kate is so funny & she has 5 boys like under 10, so you know she's ALWAYS got something going on over there & she seems relatively sane. So please stop by & visit her, tell her I sent you.
*My child (Baby Girl) who usually sleeps till mid-morning, has for the past 2 mornings been getting into my bed at like 6:45 AM. She doesn't seem to understand that I'm trying to stockpile some sleep for when school starts back. Plus I HAVE to stay up till 11:30 to watch Chelsea. And she has recently learned the fine art of lying.
*I asked Bo who my favorite little boy was & he response was, "Me!" "But actually I'm a short kid." (I guess that means he's no longer a little boy.)
*My children consumed 9 packs of Cheez-It Gripz in 4 hours. And they wonder why I won't buy snacks for school yet.
*I had a good time doing 2 Truths & a Lie yesterday. If you want to weight in on what I'm lying about, check it out. I'd love to read what you think!
RN Mama is hosting Feel Good Friday this week, so I joined in with her.
5 things that made me feel good this week:
1. that Bo wipes off everyone's kisses but mine
2. that Baby Girl got jealous when I was playing with my cousin-in-law's baby. "I thought I was your baby!"
3. that both Sassy's 1st grade & 2nd grade teachers have contacted me about her "issues" & offered to help in any way possible.
4. that several people, including my friend Kristy have offered advice & that after sending an email to the church, 3 people contacted me offering a typewriter for Sass.
5. all the people that love & are ordering my
BFF's cute signs
.
Now that I've got the happy out of the way, here's what irritates me.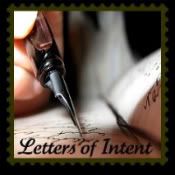 Dear Pizza Hut #31008,
I would like to call sometime to your attention. It's called your
menu
. If you'll notice it has breadsticks on it. However, every time I try to order some, which btw is all my son prefers to eat, you are out. How do you run out of breadsticks? You have also been "out of" personal pans as well, which Sass prefers. WTH? Pizza & breadsticks, how hard is that? Especially the bread sticks. Just take the large pizza dough & cut it into strips. Seriously. And to make the cheese sticks, sprinkle some cheese on top. How hard is this? That's kind of like Subway running out of bread, which has happened at Subway #31030. Yet I continue to order from you.
Signed,
Not a satisfied customer