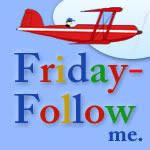 *Since I am gluten for punishment, the Semi-Slacker brood has acquired 5 new "pets" in the last week.
Meet Lucy (pink shell), Tootsie (orange shell) & Crabby (blue shell) the hermit crabs.

Crabby's

name is very fitting because he is kind of aggressive.
And kittens Chloe the tabby & Diesel the black one.
It was a pretty good deal- 2 cats, spayed & neutered with their 1st sets of shots for $25.
*This weekend is a party kind of weekend. Not the

throwdown

, preppy redneck kind, but a 4th birthday party today for Baby Girl's

BFF

, a 2nd b-day party tomorrow for my cousin's twin boys & a wedding shower Sunday for Retro's cousin. It's also Retro 39th (for real) birthday on Saturday, but it's peach season so he's too busy for a party & next year...well he won't have a choice!
*Bo has recently been elected president of the Cussing Kids Club because it seems that his new favorite word is anything that ends in @$&. He has taken to calling his big sister Stupid@$$ and his little sister Fat@$$. We are so proud.
*I don't know where he picks this stuff up from because he stays on the

durn

computer 24/7, or he would if I'd let him. And we are a one-computer family!!! Which may explain why I've haven't posted since Tuesday, that & the fact that it's summer & I have to maintain my tan. I am a true Southern belle after all.
*All this Twilight fanfare has almost made me want to watch the movies. But I can't read the books. Then I never would have time to blog.
*I made my famous

shisk

-kabobs night before last. Don't they look yummy?
*I'm working on a slide show of our beach pictures. It should be ready by say, July 4th.
Y'all have a great weekend!