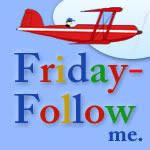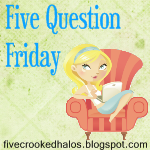 I decided to give 5 Question Friday a try this week, because I couldn't wrap my head around all the fragments floating around up there!!!
1. If you could go back to college would you change your major? Or, if you were to go to college right now...what major would you choose?
Do they still offer home economics as a major? That was my grandmother's major at UGA a hundred years ago. Not sayin' I'd want to major in that, but at this point, it might would have helped!!! I majored in Mass Communications & now I'm a blogger, who'd of thunk?
2. What do you love most about your home?
My screened porch! I've had it a little over a year & I just love it! And now I'm all into grilling, so I have my grill & my table set...it's just perfect. I should post pictures.
3. What types of books do you like to read (if you like to read at all)?
In my spare time, (insert sarcastic laughter) I like to read love stories, especially based in the Old South. or biographries (is that spelled right, because I really don't care). but I really just prefer magazines. That's about all I have time for these days.
4. What is the grossest thing you've ever eaten?
I don't know & I'm feeling kind of pukeish right now, so I think I'm going to skip this one.
5. If you HAD to be a character on a TV show, whom would you be?
I would to be Ellie on Cougar Town. I love that show & it would be so much fun to be BFFs with Courtney Cox's character, Jules. Plus I love how snarkastic Ellie is! And the fact the Josh Hopkins is on the show is just an added bonus!
Happy Friday! Tomorrow is Baby Girl's dance recital! Don't worry, I'll post pictures!