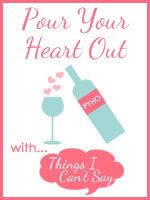 Thanks to me, both of my girls are currently experiencing some medical-ish issues. Apparentally I did more than just pass down my good looks.
Some of you know about Baby Girl's urinary tract problems. And you may know that I had the same thing going on when I was little, plus she still wets the bed (or would if she didn't wear pull-ups) & so did I. She also has accidents & holds her urine when she has an infection. I can see the pain in her eyes when she holds it & it breaks my heart, but I can't make her stop doing it.
My parents took me to all kinds of doctors & specialists when I was little, to no avail. I eventually grew out of the bed-wetting, thank the Lord, as well as the frequent UTIs (aside from a flare-up last year, which was handled with a small surgery).
She (& I had) has what's called renal (or vesicoureteral) reflux. As of now, she's under the category that does not require surgery & she should grow out of it by age 5. And I know that she will grow out of the bed-wetting, as well. So unless something changes or worsens in the next year, we are pretty much stuck in the wait & see game.
Now, we are about to start on a quest to help Sassy with a problem that she also heredited from me. ADD. I wasn't diagnosed until college, but struggled all through school, mostly middle & high school.
Very few people know this but I spent 2 summers during high school in summer school. My high school diploma has a general education seal instead a college prep one. My best subject was obliviously English (I was in the top group), but I took general math with the slow (or didn't give a damn) kids. I did, however, have a variety of friends & was easily elected to student council my senior year.
I did manage to get into college, but I probably wouldn't be able to if I was to apply today. Of course I didn't get any kind of scholarship, my daddy just wrote lots of checks. I struggled again through the first year or so. Then I was diagnosed with Attention Deficient,which was pretty much a new thing back then. The doctor said I was passed along without much notice because I was a girl, I was blond & not a behavior problem. Basically, I was just categorized a dumb blond.
But school ain't what it was 25 years ago & her hair is more dirty blond & Sass is already struggling in the 2nd grade. Initially, I thought she might be dyslexic & that still may very well be part of it, but I think I was just in denial. Toward the end of school, her teacher told me I should have her tested for ADD (now they refer to it as ADHD but she's far from hyperactive), so tomorrow the testing process begins. at the price tag of $1245 that insurance isn't paying! I feel that is a bit of racket. What do the people that can't afford this do? Continue to have their children struggle in school? I digress.
I feel so guilty that this is the legacy I have left to my children. Retro & my in-laws don't really understand either of these conditions. My FIL thinks that once Baby Girl gets some medicine, she's all better. He doesn't seem to grasp that it's not that simple. Oh how I wish it was. I'm an "if it's broke, fix it" kind of girl. So this is really frustrating.
And Rhett thinks Sass just needs to "buckle down". Whatevs. I'm in charge of their health & well-being, he just writes the check. I am really glad that I am getting some help for Sass now, because there's no way she could make it through the school she attends. I went to public school in the 80s & early 90s. I wasn't the only non-rocket scientist. And I'm hoping this will improve her bitchy negative additude.
At least I've got these problems spread between 2 children & not just 1 like my parents. Sorry Momma & Daddy! And I know things could be much worse & I know I am blessed, so don't add to my guilt by telling me how lucky I am.
Thankfully, no one can blame me for Bo's ear problems!! The only thing that child got from me is blond hair & a cute smile!