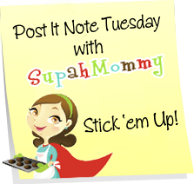 This sweet 16-month-old beautiful baby has just been diagnosed with neuroblastoma, which is a form of cancer. Please pray for
her & her family
!
Ian at
The Daily Dose of Reality
is organizing a fundraiser to help this beautiful family so check out his blog to see how you can help too. Donate your money, donate your blog, donate your products, at the very least pray.
My heart hurts for this momma. It makes me feel so guilty when I complain about the trival things my children do. Please visit her & send her some comment love. Words really do mean a lot. And hug your babies a little tighter tonight. ~SSM
ENTER MY INNER GODDESS GIVEAWAY!!