*Disclaimer: Please excuse the spacing issues. Blogger is not my friend today.*
Either that or y'all are just nosey like me. Whatever, this was fun! Thanks so much to everybody who asked questions.
Krystyn asked....
What are you the worst slacker about? Easy. Cooking! Or rather making my children eat. They are very picky eaters & if I don't feel like catering to them, they can eat cereal.
What are you the best at? Bedtime! I am the bedtime nazi. On school nights, all children are in their rooms before 8 pm. Of course, Baby Girl doesn't go to sleep till the crack of dawn around 10, but whatever.
If you were given a million dollar and you had to spend it all on you, what would you spend it on? a little nip/tuck, lift/remove job & a fully-decorated Antebellum home. Can I have 2 million?
Same million, but to a charity? I would donate some to our local Children's Hospital. And the rest to my church for some building projects I'd like to see done.
Adrienne asked...
Favorite past Vacation? a recent adults-only trip to Biloxi with a group of friends.
One place you want to go very badly for vacation? a place like Couples' Retreat without the therapy.
Erin
asked...
Since you're getting a pedicure, what's your favorite nail polish brand and or color? OPI, but color changes with my mood & the seasons. Yesterday, I got Sunbody Loves Me.
Tina
asked...
What's your biggest pet peeve? EASY!! I can't stand unreliable people. If you tell me you are going to do something, do it.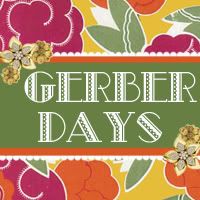 Heather @ Gerber Days asked...
How do you find a balance for blogging and family? I'm still working on that...I try to blog mainly in the morning while baby Girl is watching cartoons or at playschool (my favorite time) or at night after they go to bed (hence the bedtime nazi).
Also, how long have you been married, and are you having more children? We will be married 12 years in May & no more children. We are BOTH closed for business.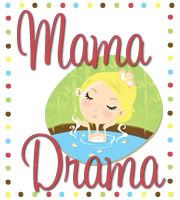 Sam asked...
Why do you call him retro? One of our friends calls him that, so when I was trying to come up with his name that's all I could think of. But then, another girl friend said it fit him perfectly. He is very old-fashioned, technogically challenged & stuck in his ways. He once asked me if Sears took checks.
What time do you go to bed at night and get up? I try to go to be asleep by 11 & I wake up around 6:30 (school days). This momma needs her sleep!
Where did you get your bloggy skills? I guess mainly because I'm a smartass & just write what I think. But I do have a degree in journalism.
How do you get more blog traffic? I link up to as many places that I can. I guess that's it.
How often do you get to have a cleaning lady? only once a week (Friday). I had a lady every day, all day from the time BG was born till Feb. '09 when she got cancer.
Does Retro cook? Hmm...no.
What is your least favorite chore in the house? mopping. I don't!
Leiah asked...
What is the one thing you would never want anyone to know that you eat? This is a hard one, because (don't hate me) I pretty much eat whatever I want, so I guess it would have to be something most people think is yuck. Rutabagas? Raw oysters? Brussel sprouts?
Frugal Vicki asked...
One of my favorites to ask is what you think are your best and worst traits of being a mommy? Did you think mommyhood would be this way? My best quality is always being very involved in my children's activities & with their friends. I pride myself in the fact that all my children's classmates & friends know my name not just so & so's mom. My worst trait is my temper. My fuse is pretty long, but when it burns out I explode. I honestly don't know what I expected mommyhood to be like! But this is working pretty good for me.
RN Mama
asked...
When you were dating your husband, who was the first person to fart? I don't remember, but I'm sure it was him.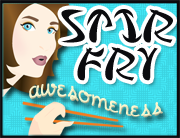 Tracie asked...
Which would you rather have on staff at the Semi-Slacker house a personal chef, a massuesse, a chauffer (can't spell it, too lazy to look it up), or a nanny? That's hard, can I have 1 person that does everything? If not, I just take the nanny. When I had one before, I wasn't even medicated.
Homesick Cajun
asked...
What are five things on your bucket list? 1. own a home at the beach 2. visit NYC in December 3. go to Ireland 4. scuba dive 5. attend a taping of Iron Chef America (judging would be even better).
What is your favorite memory of your time with your husband before you had kids? Our ski trips! Especially the last one. Turns out I was 3 months pg with Sassy & we didn't know it. Very memorable.
What is your favorite brand of jeans? Old Navy, I guess.
What's the funniest prank you've ever played on anyone? One April Fool's I showed Retro an old pregnancy test & told he I was pregnant. Bo was 4 months old.
What is your middle name? Slacker. No really, Jennifer.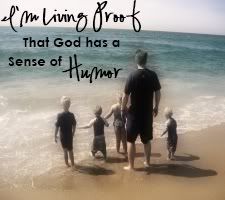 Helene asked...
How did you meet Retro? And how did you come up with that nickname for him? I was helping out in the pro shop at our local smalltown country club & he came in with a mutual friend. We had lots of the same friends, but just hadn't met because of our age difference (4 yrs). We both asked John about each other. So he fixed us up. *see above for nickname answer*
What's the best thing about being a SAHM? The worst thing? I have 1 answer for both, being able to be with my children all the time.
If you could consume whatever food you wanted every single day for the rest of your life with no consequences, what would it be? Baskin-Robbins Mint Chocolate Chip ice cream
Now y'all go visit RN Mama (link above) because she wants to be cool like me answer any questions y'all have about her too. Dig deep, she'll tell you. :)
Then link up with my friends at Friday Follow & this week's sponsor, which I will be doing a review on soon because it rocks.