It's Friday!
Unfortunately, the semi-slacker children are out of school today & it's rainy outside & I'm hosting a Tailgate Shower tomorrow night & I have 10 2 loads of laundry to fold & tons of clutter to hide clean up & Sassy's spend the night company/ entertainment went home last night while I was at Bunko.
So today we're having FRAGMENTS, because my brain is fried & LEFTOVERS, it's stir-fry too. I hope all my new friends like what I'm serving today!
*How much do y'all LOVE my makeover?!? Thanks so much to Krystyn, a fellow GA girl, for all her hard work & helping me with my computer illiteracy. If you need a new look, go check her out, she's GREAT! Now if I could just get a makeover for my body! Any offers?
*I want to welcome all my new friends from
CCWA
. I got 38 comments on 1 post! That's more than I've been getting in a week! If I haven't visited your blog, be looking for me because I'll be coming over soon. I'll be the one with the Appletinis. Now, if some of my STALKERS (Jennifer, Bunko Babes, teachers at the school, friends IRL) would just comment!
*Last night, I had Bunko. For those of you that don't play, you must find yourselves a group today. It's even more fun than blogging! My Bunko Babes are the greatest friends ever. My BFF hosted a Easter-themed party & served Peeptinis. Y'all know I'm a sucker for all things tini.
How cute are things? Sorry BOP, I couldn't edit the picture.
*Have y'all heard about the trouble
Ben Roethlisberger
has gotten himself into this past week? When will celebrities learn they can not do whatever the hell they want to do & get away with it? I use the term celebrity loosely because I did not know who "Big Ben" was until he raped a girl at my alma mater. I hope he pays big time. The girl has dropped out of school, her sorority is in lockdown to avoid negative press & police reports say she was hysterical during the report. I'm kinda pissed about this whole thing & am interested to see how it's all going to play out. If I was still on staff at The Colonnade (school newspaper) I would be interviewing the dude myself! Punk! That's my new word.
*The other day while unloading the dishwasher, Retro referred to sippycups as "the scourge of mankind". He hates putting the tops back together & matching the tops & bottoms. Oh & his real fave, cleaning the ones with leftover chocolate milk. Now that I think about it, they may very well be the scourge of mommykind too!
I'm also joining Julie becuase, I've got some of these too...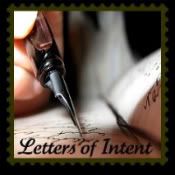 Dear Target,
This letter has been a long time coming because I took the following picture in like January. That still doesn't mean I'm not mad, you just had to wait your turn.
I bought Santa Claus brought Bo these PJs for Christmas. Cute, huh? Well they were. He may have slept in them 4 or 5 times & wore them around the house for 2 days straight. I realize he is a very rough & tumble little boy, but seriously shouldn't pjs hold up a little better than this? I mean Baby Girl has some jammies that have been previously wore by at least 2 people!
If you would like to hire him for a modeling gig, we may can work something out!
Momma of the homeless child
-----------------------------------------------
I love you. I really love you. You had me with the regular Oreos, but now you have topped yourself with the genius invention of the Chocolate Creme Oreos. I may or may not be on my 2nd package in 3 days. I had help.

a little

. This totally makes up for the faux pas that was the plain vanilla Oreos.
My taste buds think you are awesome, however my overflowing muffin top begs to differ. FYI: The taste buds always win. Whenever you get tired of the Manning boys, I'll be glad to do a commercial. I should weight 250 by then.
Please feel free to send me mass quantities of your delicious goodness. And keep up the good work. Chocolate work, that is.
I may never consume milk the same way again.
Your biggest (in more ways than one) fan