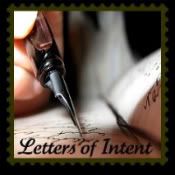 The following letter is thanks to the prompting from
Julie
.
Dear Target,
I knew we had a special relationship. The way I go in for 1 thing & you have available 12 other things I also needed, just didn't realize. But after your outstanding perform this week I know we were meant to be together.
After emailing you a link to this post on Friday evening, you contacted me first thing Monday morning. My new friend, Stacy, even called me & without a receipt or anything (I couldn't even find the PJs, but less remember how much they cost) offered me a $20 gift card.
The gift card arrived today, unfortunately after this mornings shopping spree at your store, along with a lovely letter.
Is there any chance your customer service department could give some tips to American Girl?
Sincerely,
A Merona-wearing, Circo-buying, happy Momma
P.S. Love the new Liberty of London line!
We all love new followers, so go ahead & link up. You know you want to.
<
Friday Followers sponsor Looks yummmy, doesn't it?