Luckily I decided to check my spam folder (which I try to do every few weeks, because it sucks) where I found a response from American Girl Customer Service.
along with about 25 comments I get via email from y'all
. Why does the real spam come to me & the good stuff goes to spam? crazy.
Anyway... Here's my letter followed by their response. Obviously they don't think
Confessions of a Semi-Slacker Mom
has any clout.
it doesn't
With a few tweeks just for Julie's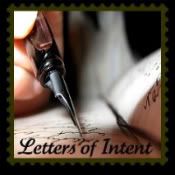 To whom it may concern:
which is the slacker at customer service
I have always been pleased
except for the price tag
with all of my purchases from both the Atlanta store & this site, until about 11pm on Christmas Eve.
As we were putting together Kit's treehouse, one of the main wall supports was broken, or rather unattached. I
should not
have to super glue something for which I paid almost $300.
which,by the way, is freaking highway robbery
Thankfully the super glue worked because if not, my daughter's Christmas would have been ruined.
and mine too, since I would never hear the end of it
I was also disappointed in the amount of adult assembly required.
because I am not in the construction business & hubs even paid someone to put together the freakin' swingset
I will continue to buy your products because my girls love the dolls
and their clothes (Baby Girl's Bitty Baby, P.A. has more outfits than me), toys, furniture & even their damn pets - like Felicity's horse that Sass also got this year
; however, I did want to bring this to your attention
since the amount of money we spend probably pays your salary
.
I will also be posting a reference to this incident on my blog, Confessions of a Semi-Slacker Mom.
http://barbourbunch.blogspot.com/
because if I say it's crappy, you might as well file for bankruptcy now
Thank you, Semi-Slacker Mom
------------------------------------------------
Dear Semi-Slacker Mom,
Thank you for taking time to share your feedback about Kit's Treehouse.
but we really don't give a rip
We are very sorry to learn that you received a defective piece and that it required so much adult assembly. Please accept our apology for this disappointment!
or not. again, we don't give a rip
We are glad that you were able to assemble the treehouse with the help of super glue, however, we want to assure you that all of our products are 100% guaranteed, so if you experience any ongoing problems at all with the tree house, we will be happy to assist you.
so you can take a toy away from your child, tell her that obviously the elves do shotty work & then pay an arm & a leg to ship that ginormous thing back to us
Thank you again for bringing this matter to our attention. We hope your daughters will continue to enjoy American Girl products.
cha-ching
Sincerely, American Girl® Customer
An apology. That's it. They could have at least sent a freebie. $5 off your next $1000 purchase? Anything...